Welcome and Keynote Address - 9 to 10:15 a.m.
Join us online for opening remarks from Illinois State's president, Dr. Terri Goss Kinzy, and a keynote address from special guest, Dr. Lorgia Garcia Peña.   
01 - Keynote Address- From Theory to Practice: Building Community and Finding Belonging in the University and Beyond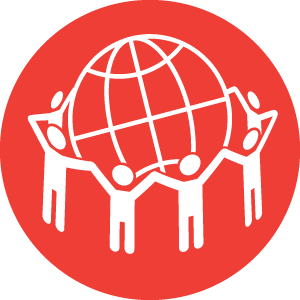 Location:
Zoom 
Dr. Garcia Peña shares some of the lessons she has learned as a woman of color teaching in ethnic studies fields at different university spaces throughout the United States. In sharing her experiences, she also invites us to make community as a method and a praxis of belonging, as a way to contrast the systemic exclusion of the university that continues to produce non-white, minoritized people as "foreign" to the university. Building on her recently released book, Community as Rebellion: A Syllabus for Surviving Academia as a Woman of Color, her keynote address reflects on the ways in which faculty and students of color are made to unbelong and the responsibility that everyone bears in creating liberatory spaces in which everyone belongs.
Keynote Presenter: 
Dr. Lorgia Garcia Peña, Tufts University 
Concurrent Sessions - 10:30 to 10:55 a.m.  
02 - Making the Unfamiliar Familiar: Connecting EFL Teaching Experiences to First-Year Composition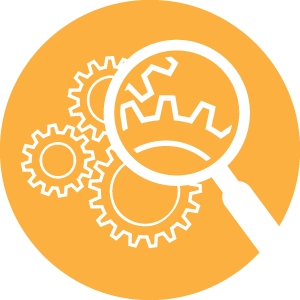 Location:
Zoom 
In the last decade, the U.S. has seen an increased amount of transnational students (IIE, 2021), some of whom are offered teaching assistantships. Considering teaching is not just the process of delivering new information but also "the cultural activity" (Dunn, 2013), it becomes more visible with ITAs who can transfer their pedagogical approaches based on their antecedent knowledge and teaching experiences in non-western contexts. In this experience-based autoethnographic presentation, I will share my pedagogical transfer from teaching English as a Foreign Language (EFL) at the Russian HSE University and online private tutoring sessions to teaching the First-Year Composition (FYC) course at ISU. I will specifically focus on the three strategies I use to achieve more inclusive classroom practices: educational technology tools (e.g. Padlet, Google Docs), one-on-one meetings with students, and experimentation with mapping and journaling. These strategies can be easily implemented in any teaching context where rich backgrounds and experiences come together in "contact zones" (Pratt, 1991) to increase intercultural awareness (Burrel, 2020) and help both students and (transnational) teachers feel belonged in the collaborative classroom (Wiedman, Twale, Stein, 2001). 
Presenter:
Elena Petrova, English 
03 - Operationalizing Social Work Principles in Music Teaching and Learning 
This session has been cancelled.
Classical music as a discipline encourages us to rely on tradition to guide decision making. But relying on tradition alone requires upholding the voices of the white European noblemen who have historically dominated the art form. Consequently, this can perpetuate the exclusion of gender diverse individuals, people of color, and anyone who does not fit the dominant description. This exclusion certainly cannot exist if the arts aim to be anti-racist, anti-oppressive, diverse, equitable, and inclusive.  
Paradigms must shift away from colonialist-style hierarchies consistent with Freire's "banking method," which assumes that students' minds are empty, and which mirrors oppressive society as a whole. To create more belonging in music education, practices must move away from the banking method and the contradictory relationships that perpetuate it: student centering teacher, performer and audience centering composer, orchestra member centering conductor, decisions centering dominance and tradition.  
Exploring social work can help us understand how to re-center the harmful dominant structures in music education. This session will discuss existing social work frameworks and how they may be applied in music teaching and learning. Individual-level applications of these frameworks can be the next step in dismantling the dominance that perpetuates exclusion in music and other art forms. 
Presenter:
Midori Samson, Music 
Concurrent Sessions - 11 a.m. to 11:55 a.m.
04 - Cultivating Student Belonging and Success Through a Collectivist Campus Community 
Location:
Zoom 
The lack of representation, mentorship, and available student resources often negatively impact marginalized students' sense of belonging within their university communities (Hagedom et al., 2007; Lamont Strayhorn, 2008; Ramierez, 2017), influencing their willingness to seek out existing resources (Capers, 2019) and their success and retention rates (Crisp et al., 2015; Llamas et al., 2018; Aguinaga & Gloria, 2015). To overcome these challenges, we recommend universities need to develop a "collectivist community"-an environment where the identities of all students are supported. We define collectivism as a desire to maintain close family relationships central to social life (Burgos-Cienfuegos et al., 2015) and use it to represent a "university family." This panel offers suggestions from four ongoing interdisciplinary studies at Illinois State University, from Fall 2020-2022, focusing on student belonging, the campus community, mentorship opportunities for marginalized students, and reflective representation among students, faculty, staff, and administration. Results from our research will inform universities on how to form collectivist communities, which have reciprocal benefits between students, faculty, staff, and administration (Consoli & Marin, 2016; Diaz Solodukhin & Orphan, 2020; Ybarra, 2000). Together we aim to create a space to discuss teaching and research perspectives that effectively increase student belonging on campus. 
Presenters:
Michael Hendricks, Politics and Government 
Jordon Arellanes, Psychology 
Chang Su-Russell, Family and Consumer Sciences 
Eric Wesselmann, Psychology 
05 - XR Zero-to-Hero Pilot Bootcamp for Faculty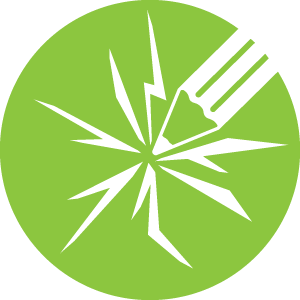 Location:
Zoom 
The use of Extensive Reality (XR) and Virtual Reality (VR) technologies has been touted as a means to create communities and promote empathy by providing a way to bring users together for a shared and connected experience that goes beyond what is typically possible (1, 2). Although not a new concept, as technologies become more accessible, XR/VR is making its way into different scholarship areas of higher education (see, e.g., teacher education (3), nursing (4), and physics (5)). 
To lower the barriers to adoption and to provide ISU faculty an opportunity to understand and explore the use of XR both in their research and scholarship, the Offices of the Provost and Technology Solutions have collaborated to sponsor a pilot six-week boot camp in fall 2022 to train faculty participants across all colleges. The goals of this boot camp are to become familiar with current trends in consumer VR; learn the fundamentals of the Unity Game Engine; create a custom VR application for the Quest 2 VR platform; and evaluate how VR technology can be used in research and pedagogy.   
As part of this panel, ISU faculty who participated in this six-week Zero-to-Hero training will discuss their experiences diving into the world of XR, including how the use of XR technologies can be used in research/teaching and demonstrations of the apps that were created as part of this boot camp.  Feedback from the pilot will be used to further develop future Zero-to-Hero XR training and to build an XR/VR community here at ISU. 
https://www.wired.com/brandlab/2015/11/is-virtual-reality-the-ultimate-empathy-machine/ 
https://docubase.mit.edu/project/project-syria/ 
Kosko, K. W., Ferdig, R. E., & Roche, L. (2021). Conceptualizing a shared definition and future directions for extended reality (XR) in teacher education. Journal of Technology and Teacher Education, 29(3), 257-277.  
Kim, S. K., Yoon, H., Shin, C., Choi, J., & Lee, Y. (2020). Brief paper: Design and implementation of a smart glass application for XR assisted training of core nursing skills. Journal of Multimedia Information System, 7(4), 277-280. 
Yavoruk, O. (2020, September). The study of observation in physics classes through XR technologies. In 2020 the 4th International Conference on Digital Technology in Education (pp. 58-62). 
Presenters: 
Rosie Hauck, Technology Solutions 
Roy Magnuson, Music 
Jennifer Sharkey, Milner Libraries 
Gary Hunter, Marketing 
Mike Jones, Thomas Metcalf Laboratory School 
Lunch Break - 12:00 to 2:00 p.m.
Check-in for face-to-face afternoon sessions starts at 1:30 p.m. at the Bone Student Center
Concurrent Sessions -  2 p.m. to 2:50 p.m.
06 - Exploring a Student-Centered, Team-Based Success Model with a Culture of Excellence and Belonging 
Location:
Ballroom 1 
Explore one college's journey to dream, explore, and re-image a student success program that fosters belonging and excellence in the next generation of nursing leaders. With college-wide expansion and growth into new and exciting territories, Mennonite College of Nursing explored how we define, support, and pursue student success in ways that embrace diversity, well-being, and resiliency. In the Spring of 2022, a multidisciplinary team led by a faculty member engaged in a professional development residency conducted student and faculty focus groups, explored internal and university level resources, benchmarked with other colleges and universities, conducted a literature review focusing on diverse student populations, and reviewed models for emotional intelligence, resiliency, and national licensure examination success. We invite you to join us as we discuss the project's four pillars of student success: multidisciplinary team approach, faculty development, recruitment and funding, and a culture of student-centered success. We conclude our time together by presenting our newest endeavor: the Effective Mentorship Program Organization to support the Well-being of diverse students (EMPOWER) program.  This program will focus on success through monitoring and abating attrition risk, facilitating a culture of mentorship and support, and expanding recruitment efforts to encourage diversity in our students and profession. 
Presenters: 
Megan Rappleyea, Nursing 
Kileigh Guido, Nursing 
Sandy Nielson, Nursing 
Lana Cunningham, Nursing 
07 - Building Civic Connections for Students: Designing Courses for Civic and Political Engagement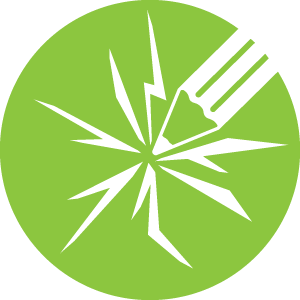 Location:
Ballroom 2 
Educating college students for civic and political engagement has long been a cornerstone of higher education, not only in terms of building knowledge and skills, but to also foster student's civic agency and commitment to community involvement. Open inquiry, critical thinking skills, and experiential learning are foundational to both civic engagement and a liberal arts education; however, it can be difficult to conceptualize and apply specific civic engagement leaning outcomes into established assignments and course structures. This session will explore cross disciplinary approaches to incorporating civic and political engagement in the classroom and instructor's course redesign experience with the "Redesign your Course for Civic Engagement" summer program hosted by The Center for Integrated Professional Development. 
Presenters: 
Chad Woolard, Communication 
Melissa Heil, Geography, Geology, and the Environment 
Melissa Calvillo, Nursing 
08 - COBAS: Community of Belonging and Success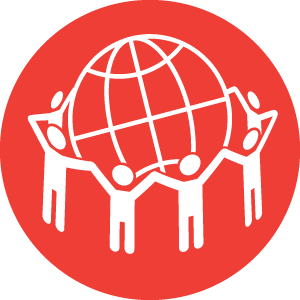 Location:
Old Main Room 
COBAS: Communities of Belonging and Success is an initiative in Latin American and Latino/a Studies. In 2021, faculty redesigned two sections of LALS 109, Introduction for Latino Studies for incoming First Time in College students (FTICs). The course material was also culturally responsive to the experience of this community. It validated and explored knowledge and cultural experience of Latino/a students while it introduced them into the broader expectations of higher education and the Illinois State community. Students enrolled in the classes were expected to either speak or understand spoken Spanish. Instructors frequently code-switching to illustrate the experience of living and working in two different cultural worlds. Along with the sociological, political, and linguistic content of the course, faculty also integrated discussions about specific skills necessary for academic success (e.g., time management, content reading, note taking, exam preparation). While the ostensible goal was to focus on the transition from home and high school in larger urban areas to a predominantly white, monolingual, and rural academic environment in Central Illinois, faculty discovered that the sense of belonging was a necessary precondition for academic success. Students that completed the redesigned sections of LALS 109, outperformed their peer-group. 
Presenters:
James J. Pancrazio, Languages, Literatures, and Cultures 
Alejandro Enriquez, Languages, Literatures, and Cultures 
Maura Toro-Morn, Sociology and Anthropology 
09 - Design Thinking in the Classroom: Teaching Empathy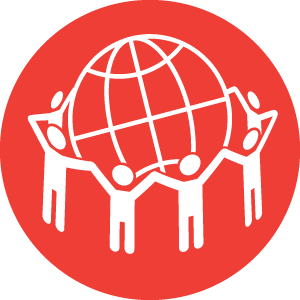 Location:
Circus Room 
Design Thinking is a formalization of the process designers use to build human-centered solutions to complex problems. This methodology has been applied within the realm of traditional visual design (Graphic Design, Industrial Design, UI/UX) but it is the expansion and adoption of this process into business, engineering, the social sector, and even career planning that has made Design Thinking a powerful tool for collaborative problem-solving across disciplines.  
A panel of faculty from the Wonsook Kim College of Fine Arts and College of Business will present their experiences implementing Design Thinking in their classrooms, with a focus on collaborative project development, community consulting, and student success, and discuss the merits and limitations of this approach. 
Presenters:
Rick Valentin, Creative Technologies 
Archana Shekara, Wonsook Kim School of Art 
Kristen Carlson, Theater and Dance 
Peter Kaufman, Marketing 
Concurrent Sessions - 3 p.m. to 3:25 p.m.
10 - Decentralizing Musical Mastery: Applying Professional Practice Technique to ISU Student Horn Players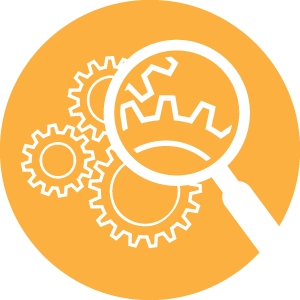 Location:
Ballroom 1 
The purpose of this study is to examine the differences in practice techniques of high-level professional horn players and student players, and apply the advanced techniques demonstrated by professionals to the practice habits of students. 
Both professional and student participants received one of six novel short pieces of music commissioned from composer Dr. Randall Faust. They are progressive in nature: work number one is the easiest and number six is the most challenging. These works are "Theme and Variations." Works two through six take melodic content from work one and develop it in increasing complexity. Participants practiced this music for up to 60 minutes, either all at once or divided at their discretion. Professional participants documented the specific practice techniques utilized to prepare the piece. Student participants then received feedback based on techniques found in the submissions from professionals. Over the course of several months, student participants incorporated these techniques into their everyday practice. Student participants then received the next level variation for a second practice session. This session was evaluated by both students and Mr. Steffenhagen to determine noticeable impact on the quality of their practice. 
Presenters: 
Rachel Hockenberry, Music 
Nicholas Steffenhagen, Music 
11 - A Practical Implementation of the 'Grading for Equity' Framework 
Location:
Ballroom 2 
Assessments allow instructors to know what students are learning. However, grading practices are far from equitable. At the instructional core, the same curriculum (what we teach) and instructional practices (how we teach) may yield a disparity in student academic results because of the use of different assessment and grading practices. There is a gap between what students know and are able to do and the grading practices we use to measure that. Prior to joining ISU as a faculty member in 2022, Dr. Borrull taught for 20 years at CPS. At Schurz H.S. (Title I school, 83.7% Hispanic, 86.3% low-income), he led a PLC on 'Grading for Equity.' His work informed the ILT, and as a result, more equitable school-wide grading practices were implemented across all disciplines. This transformed the school's climate and culture by enhancing students' belongingness. Inevitably, students' motivation, engagement, and academic achievement increased. Dr. Borrull will share his experience with equitable grading practices that may be implemented in any classroom at any level in any discipline. These grading practices are not only mathematically accurate and bias-resistant, but also motivational so all students can achieve at higher levels. 
Presenter: 
Francesc Borrull, Languages, Literatures, and Cultures
12 - Setting the Tone: Using the First Week of Class to Create Community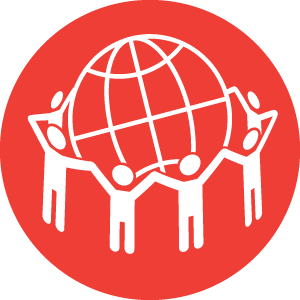 Location:
Old Main Room 
Coming back to the design classroom has not been easy. Fall 2021 and spring 2022 were supposed to have brought us back to normal, but the classroom environment seemed heavy. The reasons are many: negative news, self-policing on following health rules, and collective trauma have taken a toll on everyone's ability to engage in the classroom. For fall 2022, I decided to take things slower and to dedicate the first week of class to creating a welcoming environment. I wanted to get to know the students better and give them an opportunity to get to know themselves better.  We spent the first two days of class creating SMART goals, setting ground rules, and understanding our expectations. This presentation will share some observations on how these steps changed how students behaved in my class. 
Presenter: 
Vitoria Faccin-Herman, Wonsook Kim School of Art 
13 - Supporting Illinois Rural Students in Higher Education 
Location:
Circus Room 
As part of the state's strategic plan for public higher education, the Illinois Board of Higher Education (IBHE) has identified specific challenges for students in rural communities seeking to enter higher education and earn a postsecondary credential. Only 19% of adults in rural Illinois counties have earned a Bachelor's degree or higher compared to 37% of those in non-rural counties (IBHE, 2021). In order to close these equity gaps, it is important for educators to understand the specific barriers rural students encounter as it relates to pursuing a college degree. This session will focus specifically on understanding how rural students make decisions about college and how faculty and staff can create opportunities for a successful transition into higher education. 
Presenter: 
Marci Rockey, Educational Administration and Foundations 
Concurrent Sessions - 3:35 p.m. to 4 p.m.
14 - Integrating Anti-Oppressive Pedagogies in Classroom Teaching and Learning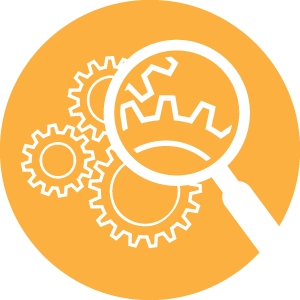 Location:
Ballroom 1 
The demographics of students, scholars, and practitioners of Rhetoric, Composition, and Technical Communication (RCTC) in the US are persistently shifting, and the numerical and geographical boundaries of RCTC spaces keep expanding, but the work of the field, which is often influenced by localized institutional configurations of power, has not changed significantly as it continues to show traces of homogeneity. The field and its practice have been predominantly whitestream-its membership, theoretical assumptions, scholarship, research, pedagogies, policies, and teaching practices dominated by white-colonial logics, excluding non-Western discursive practices, scholars, and scholarship. This perpetuation of normative whiteness continues to minoritize the work of people of color (POC) and fails to valorize their experience, counterstory, and expertise. In response to the contemporary calls for equity-justice-based frameworks and praxes in research and teaching in the field of rhetoric, composition, and technical communication (RCTC), this session presents anti-oppressive pedagogies as a method to expand the work of RCTC. In this interdisciplinary study, the author employs Critical Race Theory (CRT) as a framework to disrupt the historical colonization of RCTC imbricated in Euro-American epistemologies and logics, and (re)directs the focus of the field and ISU to responsible inclusivity, belongingness, and social justice. 
Presenter:
Eric Korankye, English 
15 - Mental Health Disclosure in the Classroom: A Request for Belonging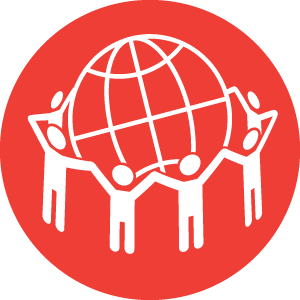 Location:
Ballroom 2 
College students are reporting high rates of mental health conditions. In a recent college survey of 1,410 college students, nearly 45% of students had moderate to severe anxiety and over 36% had moderate to severe depressive symptoms (Lee, Jeong, & Kim, 2021). In addition, 80% of teachers have had at least one conversation about mental or emotional health with a student (Lipson et al., 2021).  
Whether treated or untreated, stigma associated with having a mental illness continues to have a negative impact on student success in higher education. Corrigan & Rao (2012) have noted that negative stigma has been associated with lower self-worth, lower self-abilities, harm to self-image, and a lack of capacity (Corrigan et al., 2016; Corrigan et al., 2019). 
I will share survey data of 150 Illinois State students who reported a mental illness. Self-disclosers to classmates were specifically asked about their positive felt emotions after sharing (e.g. authentic, safe). Non-disclosers were asked about these same emotions when asked to imagine they told a classmate. 
Participants will discuss the ways that they utilize, encourage, or address mental health self-disclosure to actively combat psychiatric ableism and critique the larger structures in higher education that perpetuate psychiatric stigma. 
Presenter:
Christopher Gjesfjeld, Social Work 
16 - The Curiosity Project: When You Don't Know What You Don't Know 
Location:
Old Main Room 
A team of Honors Program music majors undertook a project with their music history professor to address the seemingly vicious circle of how students can develop curiosity in a subject area with which they have no prior knowledge, in this case: music history. Research shows prior knowledge is necessary to spark the curiosity that leads to new learning, but how can students become curious and excited to learn something new when they don't even know enough about the subject area to be aware of anything they might get excited about? The faculty will present the foundational research and disciplinary challenges, and then students from the team will discuss the web site they created, in which they propose research topics along with brief descriptions, potential research questions, and a list of a few sources to get the research started. The topic areas and questions are based on the team's own experiences and are designed to intrigue, grab attention, and help students with little or no background catch a glimpse of fascinating questions to probe rather than be overwhelmed by what they don't yet know. 
Presenters: 
Allison Alcorn, Music 
Sophia Brattoli, Music 
Kirsten Townander, Music 
Paris Roake, Music 
17 - Creating Intentional Spaces to Foster Belongingness Through a Common Reading 
Location:
Circus Room 
Common reading is a great way to engage students, faculty, and staff in the conversation of diversity, equity, belongingness, and inclusion (Mensah, 2009 ). During the 2021-2022 academic year, belongingness was a major focus of the Department of Family & Consumer Sciences. Guided by the Pillars of Progress (Houston, 2021), the FCS Diversity, Equity, Belongingness, and Inclusion (DEBI) committee sought to better understand and implement initiatives that created a sense of belongingness for faculty/staff and students. The committee worked to 1) create a book club focused on belongingness, and 2) identify areas for future DEBI initiatives through a department climate survey. The committee received the inaugural DEBI grant from CAST used to purchase books and reward participants in the climate survey. The book club consisted of guiding questions encouraging faculty/staff and students to learn about one another while creating a space fostering a sense of belongingness and relationship building through intentional conversations. The primary goal was to create informal opportunities to engage in meaningful discussions across program areas. The department climate survey focused on the sense of belonging to FCS. The survey results will help guide future initiatives within the department and may be used as a model for other programs. 
Presenters: 
Amy Bardwell, Family and Consumer Sciences 
Chang Su-Russell, Family and Consumer Sciences 
Poster Session and Reception - 4 p.m. to 6 p.m.
Experience diverse perspectives on the Symposium theme during this special poster session and reception. And celebrate with the winners of the 2022 Outstanding University Teaching Awards, presented by Provost Tarhule. Join us for drinks and light hors d'oeuvres, too!  
Location:
Ballroom 3 
P01 - Predictors of Success on a Standardized Certification Exam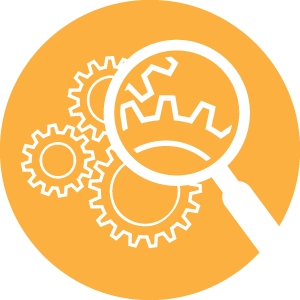 The ultimate goal for most Health Information Management (HIM) program graduates is successful passage of the Registered Health Information Administrator (RHIA) exam. As educators, it is our goal to successfully prepare our students for this standardized certification exam. The current study builds on past research to provide further insight into predictors of graduate success on the certification exam. This study assessed variables impacting student success on the RHIA exam using data from students from the HIM academic program who graduated between 2014 and 2019. Variables included in the study included student mock exam score, time between graduation and examination, student self-report of English as a second language status, introductory HIM course grade, introductory coding and intermediate coding course grades, overall GPA, and major GPA. 
The study found that introductory HIM course grade, mock exam score, and time between graduation and examination were significant predictive factors in graduate success on the exam. The study also revealed some interesting findings regarding student ESL status and exam success that merit further study. The results of this study provide educators with further insight into predictors of student success on standardized certification exams. 
Presenter:
Jennifer Peterson, Health Sciences 
P02 - Civic Engagement Among Senior Nursing Students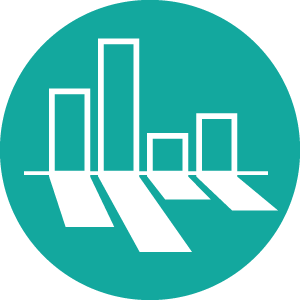 Public Health Nursing (NUR 329) is a senior-level course for nursing majors at Illinois State University. During the summer of 2022, the course was evaluated for the presence of principles of civic engagement as part of a seminar provided by the Center for Teaching, Learning, and Technology (CTLT) and the Center for Civic Engagement. Civic engagement values were found to be present in the course, but not yet articulated or evaluated as such. Revisions to the course were made to intentionally identify civic values in course content and to evaluate the presence of civic values among students during the Fall 2022 semester.  
Course revisions to date include an evaluation of the constructs of civic attitudes and civic motivation at the beginning of the course and at the end of the course using published and validated measurement tools. Additional course revisions and opportunities to assess civic engagement are planned for the Spring 2023 semester. These include incorporation of guests to the classroom to share community-based expertise, engagement with community organizations for students to develop health promotion materials, and incorporation of Deliberative Dialogues using the National Issues Forums Institute model in partnership with the Center for Civic Engagement at ISU.  
Presenter:
Melissa Calvillo, Nursing 
P03 - Course-Based Undergraduate Research Experiences (CUREs) to Advance Science Communication (SciComm)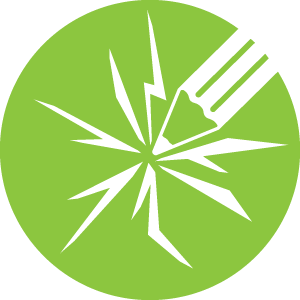 In this study, we performed a systematic literature review using review methods outlined by Bearman et al. (2012) to understand how course-based undergraduate research experiences (CUREs) might foster scientific communication (SciComm) skills. First, we explored the pedagogical strategies used in developing SciComm skills in undergraduates. Subsequently, we examined the literature on pedagogical strategies used in the implementation of CUREs, and then we did a comparative analysis to decipher points of intersection among pedagogical strategies used in CUREs and to foster science communication. Analyses of the science communication literature revealed that blogging and infographic activities, analyzing data, analyzing scientific literature, increasing exposure to writing contexts, providing multiple opportunities to present findings either orally or in written form, and providing feedback support the development of SciComm skills. Though these instructional strategies used in fostering SciComm skills among undergraduates have been successfully utilized in one or more CUREs, they are underutilized. To harness the impact of CUREs, its implementation should be coupled with more explicit SciComm skill development and assessment, particularly regarding communication with lay audiences, which would better prepare students for the workplace, graduate school, and most importantly, as change agents in society. This study concludes with recommendations for future research. 
Presenters: 
Ebenezer Korkor, Biological Sciences 
Rebekka Darner, Center for Mathematics, Science, & Technology 
P04 - Investigating Effects of Electric Field Diagram Modifications on Student Interpretation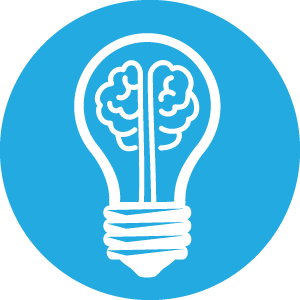 In this study, the effect of visual changes to electric field diagrams was investigated. Electric field diagrams are often drawn with a uniform color and thickness to each equipotential line. We modified the electric field diagrams to use variations in line thickness, line continuity, and arrow shape to indicate the strength and direction of the electric field. These changes, which are consistent with theories of visual affordances and grounded cognition, exploited students' ability to perceive line variations and arrow styles to communicate the electric field strength and direction. Students were randomly assigned to compare electric field strength and direction for points on traditional or modified diagrams. For the modified diagrams results showed improvements in correctness of 12.3% for magnitude and 7% for direction over the traditional diagrams. Combined improvement in correctness of 10% for the modified over the traditional diagrams was observed. Diagrams are ubiquitous in instruction in STEM and non-STEM fields, serving a range of purposes. These findings of improved student performance with visually modified diagrams suggest ways for instructors in multiple disciplines to improve instruction using visually enhanced diagrams. 
Presenters: 
Raymond Zich, Physics 
Naomi Satoh, Physics 
P05 - Exploring International Students' Lived Experiences that Foster Self-Determination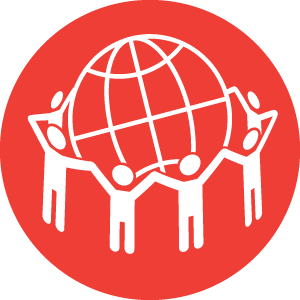 This study highlights the experiences of international students in the U.S. and discusses social and environmental factors that foster their self-determination. Analysis of data gathered through interviews, field observations, and document analysis revealed that international students face language barriers, loneliness, culture shock, and restricted working conditions.  However, studying in the US comes with access to world-class facilities and human resources, practical training, and international exposure. When international students have control in making academic and social decisions, they experience greater autonomy.  Positive performance feedback nurtures their feelings of competence. Ensuring that international students have frequent interaction with local and other international students would satisfy their need for relatedness and facilitate faster integration of values and behaviors endorsed in their new community. This study identifies several practical measures for supporting the autonomy, competence, and relatedness needs of international students. Implementation of these practices would foster international students' self-determination to persist as they overcome diverse challenges. 
Presenter:
Ebenezer Korkor, Biological Sciences  
P06 - Helping Non-English Majors Belong in a Writing, English, or Literature Class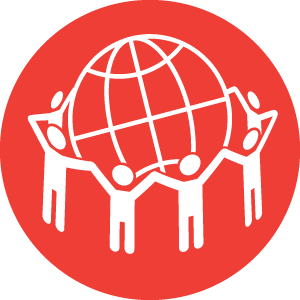 This poster will display and expand upon the 3 pedagogical approaches I have taken to create a sense of belonging for non-English majors in writing, English, or literature courses. Practically all students spanning across all majors will at some point have to take a class revolving around writing, literatures, or English so it is important to further the pedagogical tactics used to help these students succeed, have a pleasant experience in the course, and feel a sense of belonging. There are 3 pedagogical approaches I will focus on: 
How to create an assignment in a literature class that connects students to a text and author that goes beyond the classroom. 
How to teach a writing course unit that applies to students' lives outside of school and in particular to their major and career. 
Discuss an assignment that allows students to grasp English through new modes of production besides the essay. 
Adding these into one's pedagogy, the classroom community becomes built on belonging- students make artifacts that help them outside of the classroom which creates relatability and students are given new ways to explore writing, literature, and English in a way that promotes their own agency and niches.  
Presenter: 
Serenah Minasian, English 
P07 - Visualizing Theories: Learning as a Social Endeavor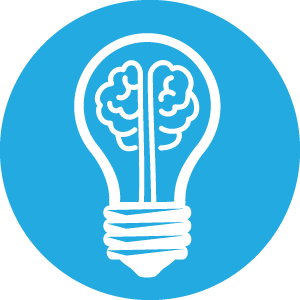 The goal of this poster is to understand and combine Bandura's Social Cognitive Theory and Vygotsky's Zone of Proximal Development. Bandura's Social Cognitive Theory "embraces an interactional model of causation in which environmental events, personal factor, and behavior all operate as interacting determinants of each other" (Bandura, 1986, XI). Vygotsky "propose[s] that an essential feature of learning is that it creates the zone of proximal development; that is, learning awakens a variety of internal developmental processes that are able to operate only when the child is interacting with people in his environment and in cooperation with his peers" (Vygotsky, 1978, 119). In this poster, both theories are visualized and combined. This visualization highlights the importance of the environment for the relationship between instructor-student and student-student. The studio classroom practice of critique is used as an example of these relationships and how it supports student learning. The goal of this poster is to visualize these relationships and exemplify one way to achieve them in the classroom through the practice of critique. 
Bandura, A. (1986). Social foundations of thought and action: A social cognitive theory. Prentice-Hall. 
Vygotsky, L. S. (Lev S. (1978). Mind in society: The development of higher psychological processes. Harvard University Press. 
Presenter: 
Vitoria Faccin-Herman, Wonsook Kim School of Art 
P08 - Day One Matters: Students' Success Begins with the Syllabus 
Previous research suggests that the syllabus enables students to see ahead and motivates them to set goals while helping them understand what is expected from them to be academically successful. This study aimed to assess the effectiveness of alternate ways of administering course syllabi. We randomly assigned 104 students to either control or experimental groups in an experimental survey design. Our study identified an additional video supplement to the course syllabus. We aimed to determine which type of administration would produce greater memory retention: a paper course syllabus alone versus a paper course syllabus followed by an informational video presentation. We measured students' recognition memory with a syllabus quiz. Results indicated that the experimental group who were presented with a video in addition to a course syllabus performed significantly better on the recognition memory syllabus quiz when compared to the control group. The results of this study clearly indicate that a more elaborative means of presenting the course syllabus leads to greater retention of its material. To improve student retention in higher education settings, professors should consider adding video supplement to how they present their course syllabi. 
Presenter: 
Ece Yuksel, Psychology 
P09 - Outcomes of University Research Grants in the Scholarship of Teaching and Learning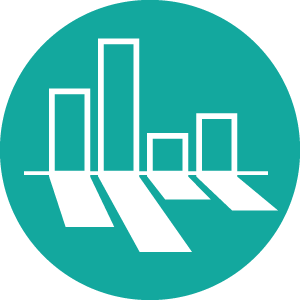 We performed a quantitative analysis of the outcomes and impacts of a cognitive peer-reviewed grant program in the Scholarship of Teaching and Learning (SoTL) from 2001-02 through 2021-22 for faculty members at Illinois State University, a large public university in the United States. Information about outcomes, including publications, presentations, and graduate work, was collected through a survey. Of the 97 SoTL University Research Grants (URGs) funded within this time, 56 grantees responded. The data were coded into 193 individual outcomes across seven categories.
Presenters: 
Jennifer C. Friberg, Center for Integrated Professional Development
David J. Giovagnoli, Center for Integrated Professional Development
Jessica McKinley, Center for Integrated Professional Development