Learning Communities
Learning Communities are small groups of faculty and staff (5-12 members) who meet regularly each semester to discuss specific topics of shared interest or to meet the needs of specific groups. Each group establishes its own meeting schedule, and the Center for Integrated Professional Development provides space (as requested) and limited funding for books or other relevant materials. To join, please contact one of the group's facilitators.
The Center organizes learning communities within the Framework for Inclusive Teaching Excellence. Use these categories to fit these discussion groups with your professional development goals. Make a selection from the grid below to browse workshops.
---
Equity, Diversity, Inclusion and Access Learning Community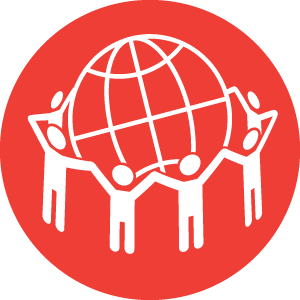 Please contact Dana Karraker at dmkarra@ilstu.edu for more information.
What concrete actions we can take as a community of teachers/scholars to create a more equitable and inclusive campus environment? In this Learning Community, we will select readings that will help us reflect on our teaching practices that may advantage or disadvantage particular students, especially, minoritized students, and gain new insights and skills to create equitable learning environments. For the fall semester, we will read Promoting Inclusive Classroom Dynamics in Higher Education: A Research-Based Pedagogical Guide for Faculty by Kathryn C. Oleson and explore instructor's identity and emotions, students' backgrounds and psychological needs, and classroom dynamics.
Facilitators:
Mayuko Nakamura, Center for Integrated Professional Development
Dana Karraker, Center for Integrated Professional Development
Queer Allyship Learning Community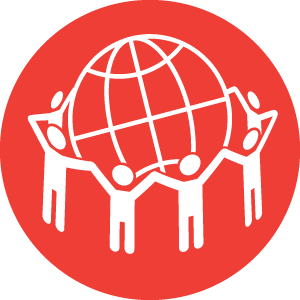 Please contact David Giovagnoli at dgiovag@ilstu.edu to participate. 
How can we make our campus more inclusive, supporting, and affirming for our queer (LBTQIA2S+) students and colleagues? True allyship must go beyond mere tolerance and move towards active, intentional efforts to ally with marginalized and minoritized folks. This group will consider classroom praxis, course design, and broader university-wide initiatives, and welcomes all instructors and staff interested in growing as queer allies. 
For the fall of 2022, we will be reading Affirming LGBTQ+ Students in Higher Education, edited by David P. Rivera, Roberto L. Abreu, and Kirsten A. Gonzalez.
Facilitator:
David Giovagnoli, Center for Integrated Professional Development
Small Changes, Big Impact Learning Community
Please contact Sarah Boesdorfer at sbboesd@ilstu.edu for more information.
Teaching can be an isolating experience. This reading group, intended for those who have been teaching at Illinois State for more than four years, provides an opportunity for faculty to engage in discussions to encourage peer support, networking, and mentorship. Experience new confidence in yourself and your ability to teach!
During the Fall semester, after a successful, we are going to pick six research-based articles which fit into our group idea about small changes you can implement that will have an impact on student learning. Each meeting will have a different theme based on the teaching needs the group wants to explore (e.g., engagement, better mentoring, building community). We meet six times in the semester, one article per meeting, to discuss and support each other in our teaching across disciplines.
Facilitators:
Sarah Boesdorfer, Chemistry
---
If you have a suggestion for a Learning Community, please contact the Center's Assistant Director for Educational Development Programs, Dana Karraker at dmkarra@ilstu.edu or (309) 438-5110.
If you need a special accommodation to fully participate in a Center event or service, please contact the Center at ProDev@ilstu.edu.