Learning Communities
Learning Communities are small groups of faculty and staff (5-12 members) who meet regularly each semester to discuss specific topics of shared interest or to meet the needs of specific groups. Each group establishes its own meeting schedule, and the Center for Integrated Professional Development provides space (as requested) and limited funding for books or other relevant materials. To join, please contact one of the group's facilitators.
The Center organizes learning communities within the Framework for Inclusive Teaching Excellence. Use these categories to fit these discussion groups with your professional development goals. Make a selection from the grid below to browse workshops.
Grading for Equity to Create Risk Tolerant Learning Environments
Grading is an inevitable part of our teaching responsibility. Have you taken time to critically examine your grading practices and how they impact student success, motivation, or how (if?) the grades you give truly reflect student learning? In this new learning community, we will focus on our grading practices. We will base our discussions on Grading for Equity by Joe Feldman.  
An electronic copy of the book is available through Milner Library and we do have some copies available for participants.
Schedule of Topics 
Session 1
Thursday, September 14 • 2:30 p.m. to 3:30 p.m.
Unpacking our beliefs and assumptions about grading practices and examining risk taking and its impact on learning 
Session 2
Thursday, October 12 • 2:30 p.m. to 3:30 p.m.
Problematizing our grading practices- who benefits, who is harmed, and making the case for change
Session 3
Thursday, November 2 • 2:30 p.m. to 3:30 p.m.
Exploring equitable grading practices, accuracy, evaluating acquisition of knowledge and skills vs behavior and environment, constructive feedback 
Location:
Williams 326
Facilitator(s)
Dana Karraker, Center for Integrated Professional Development
David Giovagnoli, Center for Integrated Professional Development 
Neurodiversity Allyship Learning Community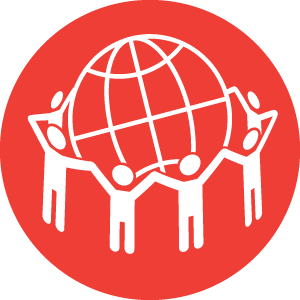 "Neurodiversity" is in part a biological phenomenon and in part a cultural phenomenon.  Learning about both will widen your perspective on neurodivergent students and colleagues.  In this learning community, we'll use a strengths-based approach to understand outside-the-box thinkers and explore possible ways to support and collaborate with the students and colleagues. We hope that the learning community will increase our understanding of neurodivergent people in the fall semester by reading a book and articles and will collaboratively explore strategies and best practices to make ISU a neurodivergent-friendly campus.
To join this group, contact Mayuko Nakamura, mnakamu@ilstu.edu
Meetings:
All meetings are from 11 a.m. to 11:50 a.m. on their respective days
Tuesday, September 26th
Tuesday, October 10th
Tuesday, October 24th
Tuesday, November 7th
Tuesday, November 28th
Location:
These sessions will be offered both online and in person.
Facilitators:
Lori Henehan, Student Access and Accommodations
Mayuko Nakamura, Center for Integrated Professional Development 
Small Changes, Big Impact Learning Community
Teaching can be an isolating experience. This reading group, intended for those who have been teaching at Illinois State for more than four years, provides an opportunity for faculty to engage in discussions to encourage peer support, networking, and mentorship. Experience new confidence in yourself and your ability to teach! 
During the Fall semester, we are going to read Inclusive Teaching: Strategies for Promoting Equity in the College Classroom by Hogan & Sathy (2022)  as the springboard for our conversations. We will use the text to find ideas for small changes we can make in our classes to see changes in our student learning and their feelings of inclusion in our class.  Reading is kept to reasonable amounts between our biweekly meetings and encouraged and not required to participate in the discussions.  We meet 6 times in the semester around lunch (eating and participating welcome) to discuss and support each other in our teaching across disciplines. 
To join this group, contact Dr. Sarah Boesdorfer, sbboesd@ilstu.edu 
Meetings:
All meetings are from 12:30 p.m. to 1:30 p.m. on their respective days
Thursday, September 7
Thursday, September 21
Thursday, October 5
Thursday, October 19
Thursday, November 2
Location:
Williams 326 with the option to attend via Zoom
Facilitator:
Sarah Boesdorfer, Chemistry