Events
The Center for Integrated Professional Development events are free and open to all faculty and to AP, civil service, and graduate students on campus. Please note that non-faculty may be put on a wait list for some workshops until 1 business day before the event.
If you have questions, or if you need a special accommodation to fully participate in an event, please email ProDev@ilstu.edu.
---
Foundations of Diversity and Inclusion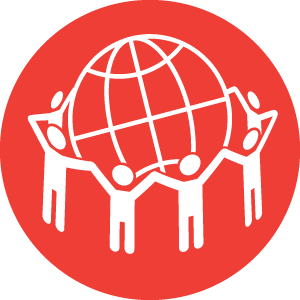 This seminar series tackles tough questions involving culture, identity, and responsive teaching in a friendly, non-threatening environment. Topics include: Implicit Bias, Microaggressions, and Privilege and Power. Participants who complete all three seminars in the series will receive a certificate of completion.
Begins Friday, September 9 - Learn more and register
Foundations of Equitable and Inclusive Teaching
Shift your course design by intentionally reflecting on your teaching practices with student diversity in mind.
Begins Friday, September 16 - Learn more and register
Early Career Learning Community
The Center's Early-Career Faculty Circles offer faculty in their 1 st  through 4 th  years of service at ISU a combination of professional development and peer support. Join us for a series of lively conversations about teaching, surviving and thriving in the academy.
Begins Wednesday, September 7 - Learn more
Future Faculty Learning Community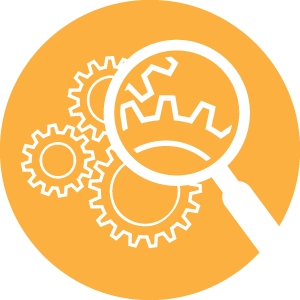 This learning community circle serves graduate students who are interested in exploring issues related to college teaching, ranging from bread-and-butter pedagogical techniques, to strategies for making teaching more equitable, diverse, and inclusive, to classroom management and course organization tips and tricks. 
Begins Wednesday, August 31 - Learn more
Effective Tutoring Practices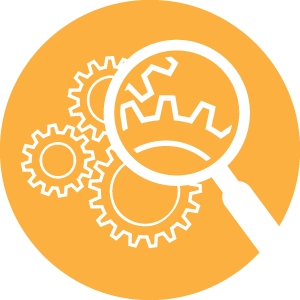 Register by Wednesday, August 31
Synchronous sessions:
Thursday, September 1 • 2 p.m. to 3 p.m. 
Thursday, September 8 • 2 p.m. to 3 p.m. 
Thursday, September 15 • 2 p.m. to 3 p.m. 
Thursday, September 22 • 2 p.m. to 3 p.m. 
Thursday, September 29 • 2 p.m. to 3 p.m. 
Location:
Williams 325
Facilitator:
David Giovagnoli, Center for Integrated Professional Development
A challenge for any teaching assistant is to navigate what can be a somewhat fraught role: not being the instructor of a given course, and so not the final arbiter of a student's evaluation, while also having substantially more expertise than the undergraduate students they are working with. The goal of this workshop is to explore evidence-based practices in tutoring (which is often a substantial part of any TA's responsibilities) and the mentoring of writing, to help teaching assistants become more effective in their roles, and develop practices that will translate directly to possible future teaching assignments.
This experience is designed for graduate assistants who do not have an instructor of record assignment but is appropriate for any graduate student who wants to learn more about tutoring and gain skills in mentoring undergraduates. Participants will receive a copy of The Master Tutor by Ross B. MacDonald, and we will use this text to ground our study of tutoring. Participants should plan to read the (short) chapter in advance and attending all five sessions. Registration is required. 
Safe Zone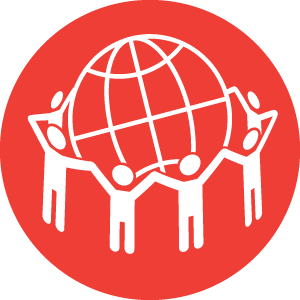 Synchronous sessions:
Friday, September 9 • 1 p.m. to 3:30 p.m. 
Location:
Williams 325
Friday, October 21 • 1 p.m. to 3:30 p.m. (repeat)
Location:
Stevenson 401A
Facilitator:
David Giovagnoli, Center for Integrated Professional Development

LGBTQ+ youth (including college students) are vastly more likely to suffer from mental health challenges, bullying, and domestic violence than their peers. Because of this, it's important that we make our classrooms an environment where all our students feel seen, heard, and respected, as well as places where they feel safe to express themselves. This is sometimes easier said than done, however, and many instructors feel ill-equipped to talk about LGBTQ+ issues in the classroom. Safe Zone-style workshops take several forms, and this program is tailored specifically for instructors with scenarios that offer some guidance for common classroom situations. We will explore core vocabulary and discuss the complex web of identities represented under the LGBTQ+ umbrella (and, indeed, why this acronym itself can be limiting and non-inclusive), as well as scenarios related to coming out, microaggressions, and handling difficult conversations in the classroom. We hope that participants will begin to think of being an ally as an active, intentional practice: let's make ally a verb, and not a state of being. Registration is required.
This workshop is appropriate for all experience levels, including those who have already completed a Safe Zone-based training either at ISU before the fall of 2021 or at another institution.
This workshop falls under the AAC&U High-Impact Educational Practice of Diversity/Global Learning.
Neurodiversity in Higher Education:
How You Can Shape a Future of Acceptance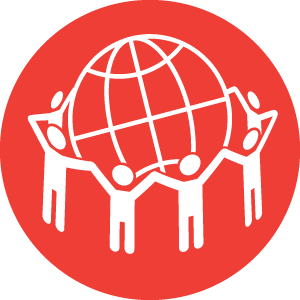 Synchronous session:
Thursday, October 13 • 2 p.m. to 3:30 p.m. 
Location:
Online
Facilitator:
Lori Henehan, Student Access and Accommodation Services

"Neurodiversity" is, in part, a biological phenomenon and, in part, a cultural phenomenon. Learning about the culture of neurodiversity will widen your perspective for students and colleagues with brains that function in different, creative ways than the mainstream. This strengths-based, positive approach will alter your view of outside-the-box thinkers. Come learn how proper niche construction can mold the future for neurodivergent students and how you can support and provide a community of understanding and acceptance. Bring your ideas to motivate each other in the ongoing support of neurodiversity on Illinois State's campus. Registration is required.
Design and Implement a Faculty-Led Study Abroad Program 101
Register by Monday, November 7
Synchronous session:
Thursday, November 10 • 12 p.m. to 1:30 p.m.
Location:
Fell 212
Facilitator:
Erin Mikulec, School of Teaching and Learning
Alex Ratcliff-Hanger, Office of International Engagement
In this session, participants will get an overview of the process and timeline of developing a faculty-led study abroad program. Participants will learn about the various options available for structuring a program as well as the responsibilities associated with being a faculty director. Participants will also learn about academics in a study abroad program; including course selection, instructional methods, out-of-class learning opportunities, and assessment. Registration is required.
Food will be provided as a part of this workshop. Participants will be contacted by the Office of International Engagement after registration closes to determine any food restrictions or sensitivities. 
Envisioning and Implementing Social Change for Sustainable Campus Transformation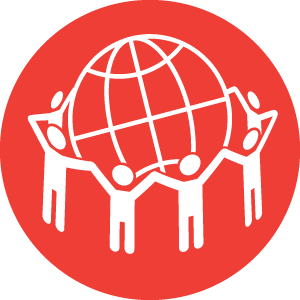 Register by Thursday, November 10
Synchronous session:
Thursday, November 17 • 1:30 p.m. to 4 p.m.
Location:
Bone Student Center Prairie Room
Facilitator:
Dr. Menah Pratt, Virginia Tech
Join special guest speaker, Dr. Menah Pratt, for an exploration of equity, diversity, and inclusion (EDI) practices. Participants will learn strategies to integrate EDI into classrooms and throughout campus and gain a clear and accurate understanding of Critical Race Theory (CRT), its meaning, purpose, and application to higher education. Dr. Pratt is Vice President for Strategic Affairs and Diversity and Professor of Education at Virginia Tech. Her session is co-sponsored by the Office of the Provost and the President's Diversity and Inclusion Advisory Council. This event is open to all faculty and staff. Graduate students will be placed on a wait list and will be notified when seating becomes available once registration closes. Registration is required.