Future Faculty Learning Community
This learning community serves graduate students who are interested in exploring issues related to college teaching, ranging from bread-and-butter pedagogical techniques, to strategies for making teaching more equitable, diverse, and inclusive, to classroom management and course organization tips and tricks. This circle is appropriate for any graduate student, whether currently teaching as an instructor of record, serving as a teaching assistant, or considering college teaching as a career path. Discussions are framed around the content of a scholarly text concerning teaching in higher education, but no pre-reading is expected or required.
This is a hybrid offering, and participants are able to meet in person or participate using Microsoft Teams. No registration is necessary, but participants should join the Teams site for access to the virtual meetings and for calendar reminders.
Spring 2023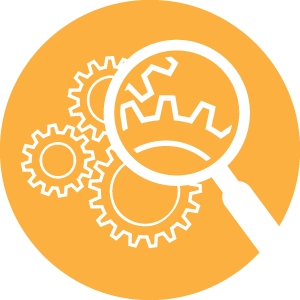 Meetings:
All meetings are from 12 p.m. to 1 p.m. on their respective days.
Monday, January 23
Monday, February 6
Monday, February 20
Monday, March 6
Monday, March 20
Location: 
Williams 326 with the option to attend via Zoom
Facilitators:
David Giovagnoli, Center for Integrated Professional Development
Jessica McKinley, Center for Integrated Professional Development
Alex Kritselis, Center for Integrated Professional Development
In Spring 2023, we will be basing our discussions on Hitting Pause: 65 Lecture Breaks to Refresh and Reinforce Learning by Gail Taylor Rice and Kevin Barry (Stylus, 2018). This text is available online through Milner Library. Hitting Pause focuses on the evidence-based strategy of pausing or breaking up classroom lectures to support active student learning. Our discussions will connect this text to Illinois State's signature pedagogy, the Framework for Inclusive Teaching Excellence.
---
If you need a special accommodation to fully participate in a Center event or service, please contact the Center at ProDev@ilstu.edu.