Future Faculty Learning Community
This learning community serves graduate students who are interested in exploring issues related to college teaching, ranging from bread-and-butter pedagogical techniques, to strategies for making teaching more equitable, diverse, and inclusive, to classroom management and course organization tips and tricks. This circle is appropriate for any graduate student, whether currently teaching as an instructor of record, serving as a teaching assistant, or considering college teaching as a career path. Discussions are framed around the content of a scholarly text concerning teaching in higher education, but no pre-reading is expected or required.
In Fall 2022, we will be basing our discussions on What Inclusive Instructors Do: Principles and Practices for Excellence in College Teaching by T. M. Addy, D. Dube, K. A. Mitchell, and M. E. SoRelle (Stylus, 2021). This text discusses inclusive teaching in three areas: the evidence supporting inclusion, developing inclusive practices, and sustaining an institutional culture of inclusion. Our discussions will connect this text to Illinois State's signature pedagogy, the Framework for Inclusive Teaching Excellence. 
This circle is open to all graduate students, with meetings scheduled on alternating weeks in the Fall semester. This is a hybrid offering, and participants will be able to meet in person at the Center for Integrated Professional Development (WIH 326) or participate via Zoom.
Fall 2022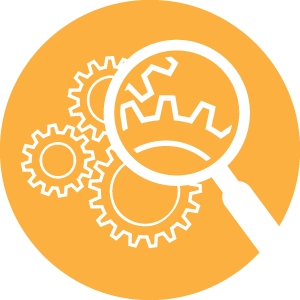 Meetings:
All meetings are from 12 p.m. to 1 p.m. on their respective days.
Wednesday, August 31
Introductions & "What is Inclusive Teaching?" – In this first session, we will get to know one another and set some goals about what we'd like to learn this semester and what we're hoping to do in our practice as teachers to be more inclusive. We'll also define inclusive teaching, using both the definitions from Addy et al, as well as ISU's institutional definitions of Equity, Diversity, Inclusion, and Access (EDIA).
Wednesday, September 14
"The What and Why of Inclusive Teaching" and "What Do They Know about Being Inclusive?" – In the second session, we will dive into some of the evidence supporting inclusive teaching practices and the major principles of inclusive teaching, from Part One of Addy et al. This session will support our more practice-oriented sessions in the following weeks by spending a moment on the theory and overarching themes of inclusive teaching.
Wednesday, September 28
"How Do They Make Students Feel Welcome?" – In the third session, we will focus on classroom practices that enhance equity and belonging for students, from Part Two of Addy et al. We'll think about how our day-to-day practices can either make students feel welcome or not, and what the impacts of feeling like you belong are on students' learning and other outcomes. 
Wednesday, October 12
"How Do They Conduct Class Inclusively?" – In the fourth session, we will focus on classroom practices that apply inclusive course design techniques and which actively solicit students' feedback in executing that course plan, from Part Two of Addy et al. While the previous session is, generally speaking, intended to focus on micro-scale classroom management techniques, this session is meant to focus on larger scale techniques like inclusive assessment and ensuring that inclusive techniques carry through the entirety of the course and not just at the beginning.
Wednesday, October 26
"Concluding Thoughts" – In the fifth and final session, we will consider what we've learned about inclusive teaching and revisit the goals we set earlier in the semester. From this, we'll make an action plan for our future learning and self-education on this topic and look ahead to other opportunities we may seek out in the semesters going forward.

Location: 
Williams 326 with the option to attend via Zoom
Facilitators:
David Giovagnoli, Center for Integrated Professional Development
Co-Facilitators:
Jessica McKinley, Center for Integrated Professional Development
Alex Kritselis, Center for Integrated Professional Development
---
If you need a special accommodation to fully participate in a Center event or service, please contact the Center at ProDev@ilstu.edu.