2006 CTLT Annual University-Wide Symposium on Teaching and Learning
Wednesday, January 11, 2006
DoubleTree Hotel Bloomington
Bloomington, IL
Making Connections: Fostering Integration of Learning
You are cordially invited to share a day of presentations, conversations, and collegiality at Illinois State University's 6th Annual university-wide Symposium on Teaching and Learning.
This year's theme is "Making Connections: Fostering Integration of Learning." This theme encompasses a broad array of topics such as making connections between technologies and teaching and learning goals, general education studies and majors, various learning experiences within majors, various learning experiences in outside activities, curriculum and co-curriculum, theory and practice, or writing and thinking.
The symposium will explore ways that teachers and professional staff can help themselves – and their students – integrate their often-fragmented experiences in higher education.  Presenters are ISU faculty and staff members who will share results and insights from projects, research, and experiences. We have more than two dozen proposals from departments and units throughout campus, which promises to yield a rich and stimulating program of presentations and panels.
We've chosen an engaging off-campus setting at the Doubletree Hotel Bloomington for the conference. Presenters and participants will enjoy informative and stimulating presentations, refreshments between sessions, warm collegiality, and a free lunch. Please join us!
Co-Sponsored by:
Keynote Speaker
Biography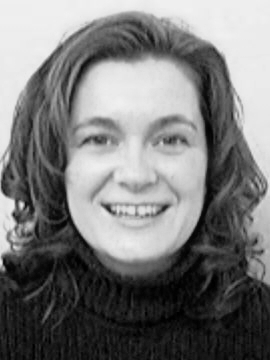 Jacqulyn Lauer-Glebov is the Assistant Director of Institutional Research and the Coordinator of Educational Assessment at Carleton College. Jackie earned her B.A.S. in Psychology from the University of Minnesota, Duluth and her M.A. in TESL from Northern Arizona University. Her professional experience includes teaching college writing in the US, teaching English at the Vologda Pedagogical University in Russia, and establishing the Intensive English Program at the American University of Sharjah in the United Arab Emirates.
Before coming to Carleton, Jackie was the University Assessment Coordinator at Northern Arizona University where she worked with faculty to establish student learning outcomes and assessment methods for the new Liberal Studies program. She assisted in the design, implementation, and assessment of a required Freshman Seminar and an electronic portfolio to document Liberal Studies outcomes throughout a student's academic career. Additionally, she worked with academic departments as well as the Division of Student Affairs to articulate and implement program assessment plans. Since coming to Carleton, Jackie has worked with faculty from various disciplines to assess grant and college-funded activities such as the Writing Portfolio (sponsored by the Bush Foundation), the Quantitative Inquiry, Reasoning and Knowledge program (sponsored by FIPSE), and the Carleton Interdisciplinary Science and Math Initiative (funded by HHMI). She also coordinates the assessment of college-wide student learning outcomes.
Session 1, 9:00–9:45
Session 2, 10:00–10:45
Session 3, 11:00–11:45
Session 4, 1:30–2:15
Session 5, 2:30–3:15