2023 University-Wide Teaching & Learning Symposium
Wednesday, January 11, 2023 - online and at the Bone Student Center
Join us in-person and online

Join faculty, staff, and graduate students from across the University to share original research and evidence-based teaching practices focused on fostering a genuine sense of belongingness for all members of our campus community. The 2023 University-Wide Teaching & Learning Symposium will be presented in a split format:

Morning events, including a keynote presentation and other sessions, will be offered online via Zoom. Afternoon events, including presentations and panel discussions, will be held in-person at the Bone Student Center. The day ends with a special poster session and reception for the 2022 Outstanding University Teaching Award winners.

Register by Friday, December 16

The annual Teaching & Learning Symposium is free and open to all faculty, staff, and graduate students at Illinois State.

Seating is limited. Check back soon for information about the keynote presenter and a full schedule of sessions.

Registration is now closed. Questions? Please email ProDev@ilstu.edu.
About the theme: Belongingness
Belongingness can be conceptualized on the personal level and also on the institutional or structural level. At the core is the idea that members of a particular community feel included, valued and cared for as a contributing member of that group (Strayhorn, Hurtado, & Harris, 2012). Structural belonging goes beyond just having access, but that once in a space, one has power and voice to fully participate in decision-making and even make demands upon the institution (Johnson, 2022).
Meet the keynote speaker: Dr. Lorgia Garcia Peña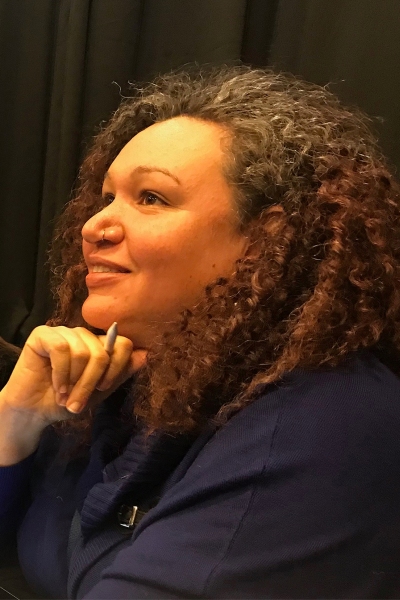 Dr. Lorgia García Peña is a writer, activist, and scholar who specializes in Latinx Studies with a focus on Black Latinidades. Currently, she serves as the Mellon Professor and Chair of the Department in Studies of Race, Colonialism and Diaspora at Tufts University. Dr. García Peña is the co-founder of Freedom University Georgia, a school that provides college instruction to undocumented students, and the co-director of Archives of Justice, a transnational digital archive project that centers the life of people who identify as Black, queer, and migrant. She is the author of three books: the award-winning The Borders of Dominicanidad: Race, Nations and Archives of Contradictions (Duke, 2016), which was translated and published in Spanish by Editorial Bonó in 2020; Translating Blackness: Latinx Colonialities in Global Perspective (Duke, 2022), and Community as Rebellion (Haymarket, 2022).
Dr. García Peña is the winner of the 2022 Angela Davis Prize for Public Scholarship, she is one of the 2021 Freedom Scholars, the 2018 Martin Luther King, Jr. fellow at the Massachusetts Institute of Technology, and the recipient of the 2017 Disobedience Award, Ford Foundations Postdoctoral Fellowship (2016), The Johns Hopkins University African Diaspora Studies Postdoctoral Fellowship (2010), the Future of Minority Studies Fellowship (2010), and the Ford Foundation Dissertation Fellowship (2006). García Peña received a Ph.D. in American Culture from the University of Michigan, Ann Arbor, and an M.A. in Latin American and Latino Literatures from Rutgers University.
Questions?
For general questions about the event, please contact Dr. Dana Karraker at dmkarra@ilstu.edu or (309) 438-5110.
If you need assistance registering for the Symposium or an accommodation to fully participate, please email ProDev@ilstu.edu.
References
Johnson, R. M. (2022). A socio‐ecological perspective on sense of belonging among racially/ethnically minoritized college students: Implications for equity‐minded practice and policy. New Directions for Higher Education, 2022(197), 59-68.
Strayhorn, T., Hurtado, S., & Harris, Q. (2012). College students' sense of belonging : A key to educational success for all students. New York, NY: Routledge.