2010 CTLT Annual University-Wide Symposium on Teaching and Learning
Wednesday, January 6, 2010
The Marriott Hotel & Conference Center
Normal, IL
"Sustainable Teaching, Sustainable Learning, Sustainable Living"
Many thanks to all those who made the 2010 Teaching & Learning Symposium a success! CTLT would especially like to thank all those who took the time to prepare posters and presentations, all those who provided financial support for the event, all those who served as speakers and/or session chairs, and—of course—all those who took time from their busy schedules to attend this event.
The 2010 Symposium was our largest ever, with more than 140 faculty/staff presenters and more than 360 registered participants, and we look forward to continuing the conversation about Sustainable Teaching, Sustainable Learning, and Sustainable Living throughout this semester through a Teaching Excellence Series and a reading group. For more information about these events, please call (438-5848) or email Cyndy Ruszkowski.
For access to keynote speaker Debra Rowe's PowerPoint presentation, please click on the "Keynote Speaker" link above. For access to materials provided by individual presenters and panelists, click on the "Program Schedule" link above. If you have any questions about this event, past, or future symposia, please call (438-7695) or email Claire Lamonica.
Keynote Speaker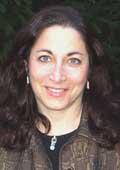 CTLT is pleased to announce that Dr. Debra Rowe, President of the U.S. Partnership for Education for Sustainable Development, will be the keynote speaker for the tenth annual Teaching and Learning Symposium.
Author and editor of numerous publications on integrating sustainability into education, including the Sustainability Education Handbook, a resource guide for K-12 teachers, Dr. Rowe is a professor of Sustainable Energies and Behavioral Sciences at Oakland Community College, where she has taught for the past 29 years. In addition to teaching, she serves as the Senior Fellow of the Association of University Leaders for a Sustainable Future and Senior Advisor for the Association for the Advancement of Sustainability in Higher Education.
Dr. Rowe is a knowledgeable and compelling speaker, and we are delighted to be able to welcome her to the 2010 Teaching & Learning Symposium.
Session 1, 8:30–9:20
Session 2, 10:00–10:50
Session 3, 11:00–11:50
Session 4, 1:40–2:30
Session 5, 3:10–4:00
Session 6, 4:10–5:00
Poster Session, 11:50–11:50